Blog
Wellington Riding For The Disabled (RDA)
The Wellington region was hit by a ripper of a storm in May, which affected many people. Wellington city was full of commuters unable to get home, Porirua train stations were full of water, and the flooding was dramatic in Lower Hutt.
Wellington RDA was hit too, with many of our facilities transformed into swimming pools and raging torrents! Here's footage of our little "creek" behind the arena. Thanks to Anita Crowe for the camera work!
BEFORE - in the eye of the storm:
AFTER - a few months later: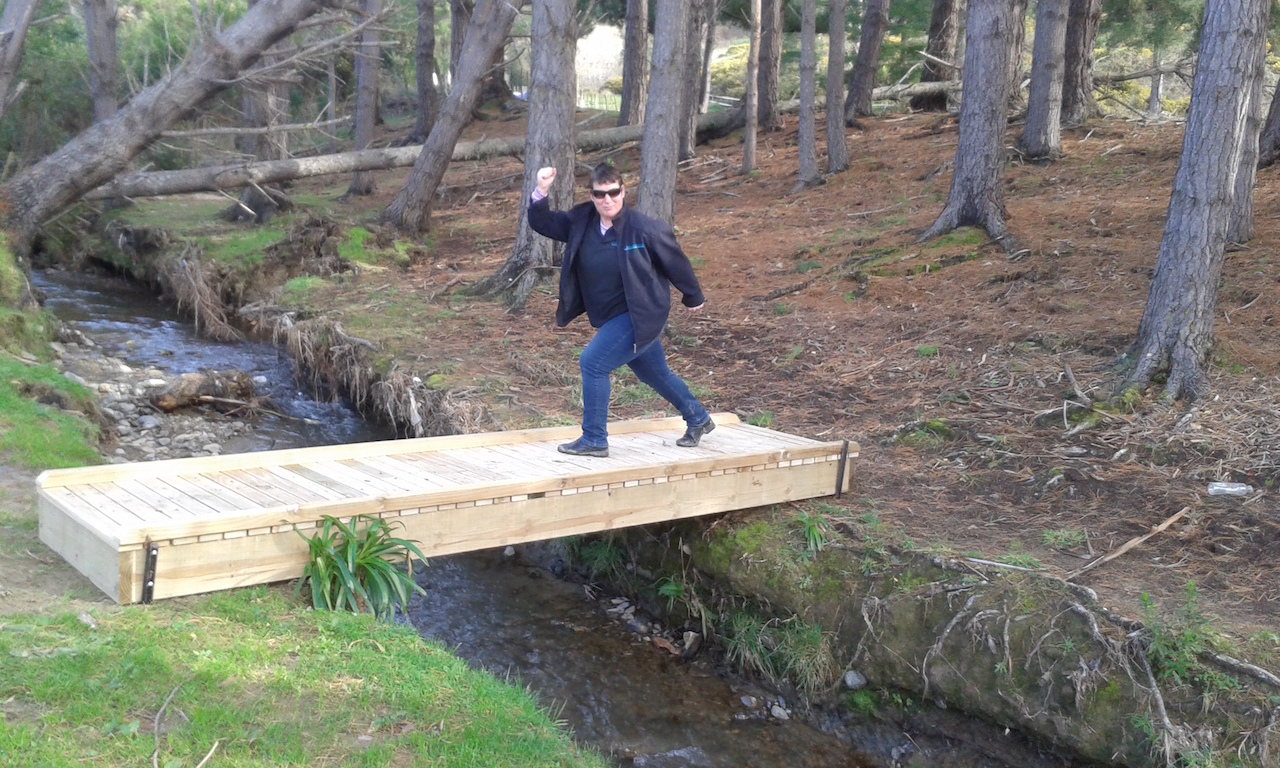 Here's the creek now (July), being far more well-behaved.
Wellington RDA President and Saturday Coach Donna Kennedy purposefully models our new bridge that was built by Guy Morris of Hire a Guy and Aaron Fyfe of Hireplant Elsdon - thanks!